ONLINE 'MUZLAMIC' SERIES: ECO-MADRASSAH AND TRAINING IMAMS ON GREEN THEOLOGY – AN INDONESIAN CASE STUDY
|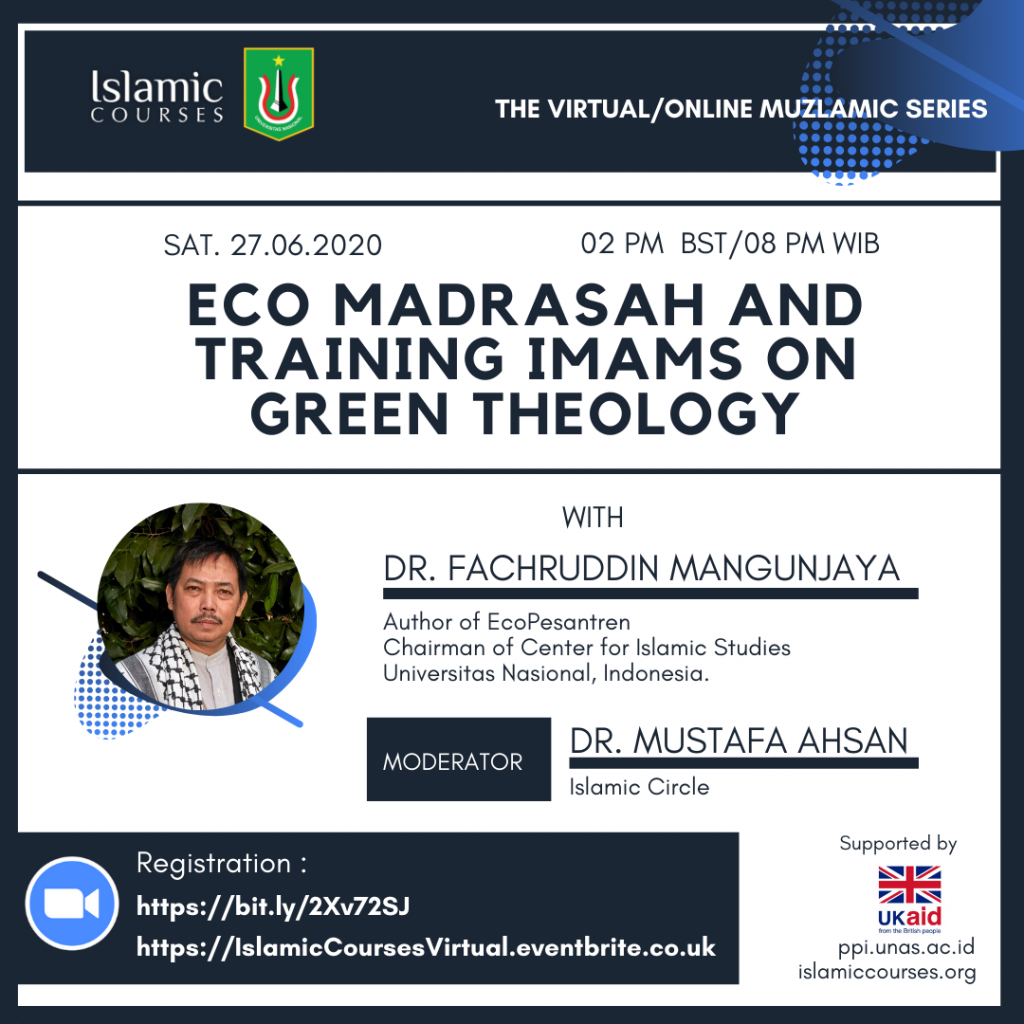 The Islamiccourses.org and the Center for Islamic Studies Universitas Nasional invite you to the Online Muzlamic Series on Eco-Madrasah and Training Imams on Green Theology-an Indonesian Case Study.
With the speaker: Dr. Fachruddin Mangunjaya, Chairman Center for Islamic Studies, Universitas Nasional, Indonesia and Vice Director Conservation of Environment and Natural Resources Division, Indonesia Council of Ulama (MUI). The author of Eco Pesantren or the Islamic boarding schools in Indonesia in prioritizing and implementing the environmentalism.
Moderator: Dr. Mustafa Ahsan from Islamic Circle
The session will be held on:
Date   : Saturday, June 27, 2020
Time : 2 PM BST UK/8 PM WIB IND
Registration : https://bit.ly/2Xv72SJ or https://IslamicCoursesVirtual.eventbrite.co.uk
Mark your calendar.