Pendekatan Islam untuk Konservasi Lingkungan
|
Awal Oktober ini terbit pembahasan khusus tentang Muslim Environmentalism atau gerakan lingkungan di kalangan Muslim dalam WORLDVIEWS sebuah jurnal yang sangat berpengaruh tentang agama global,  ekologi dan budaya (global religions, cultures and ecology). Jurnal menjadi special issue Islam and Ecology: Theology, Law and Practice of Muslim Environmentalism dibahas oleh pakar yang handal dalam bidang ini antara lain David Johnston dari Visiting Scholar University of Pensylvania dan Jonathan Brackopp ahli guru besar  dari Univ Pennsylvania State University yang memberikan kata pengantar pada special issue edisi khusus ini.
Konten dalam jurnal ini cukup komprehensif dan bisa dilihat disini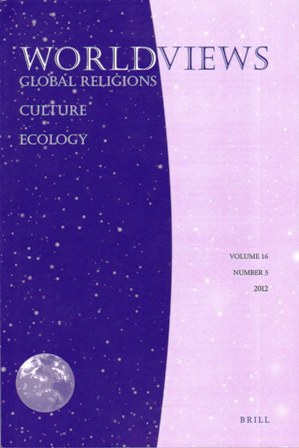 Saya memberikan kontribusi bersama Jeann McKay untuk membagi tentang pengalaman pengembangan penyadaran konservasi dan gerakan lingkungan melalui ajaran Islam di Indonesia. Praktis jurnal ini hampir seluruhnya agak streriotiope membahas Indonesia yang memang dipandang aktif dalam mengembangkan pendekatan ini.
Hal yang menarik adalah bahwa investasi pemikiran ternyata berkembang demikian lamban tetap tetap progresif, pemikiran lingkungan diletakkan oleh SH Nasr dan Iqbal tahun 1960an, sedangkan pemikiran teologisnya berkembang tahun 1980an, namun aksi-aksinya baru dapat dirasakan sekarang ini.