Training Modul: Quran Ciptaan dan Konservasi Ver 2
|
Pusat Pengajia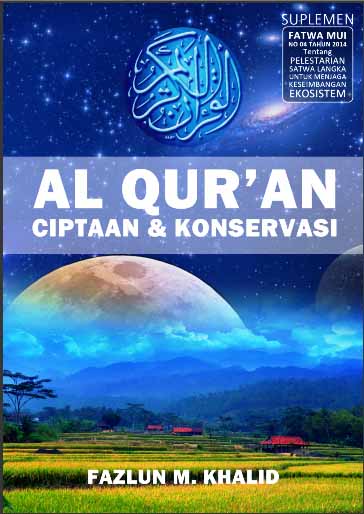 n Islam (PPI) Universitas Nasional, mencetak ulang modul Qur'an Ciptaan dan Konservasi. Modul ini diterjemahkan dari aslinya Qur'an Creation and Conservation yang dirancang oleh Fazlun Khalid Direktur Pendiri Islamic Foundation for Ecology and Environmental Science. Modul ini dapat diterbitkan bekerjasama dengan The Rufford Foundation, yang memberikan dukungan untuk sosialisasi pada kegiatan Pelatihan Ulama dan Pesantren di Riau, pada tahun 2016 yang akan datang.
LIHAT JUGA: PROJECT, Conservation Education for Pesantren in Riau
Selain buku, juga disebarkan poster tentang satwa langka, sebagai langkah sosialisasi pada masyarakat di tingkat akar rumput untuk mensosialisasikan tentang fatwa tentang perburuan dan perdagangan satwa langka secara illegal.
Unduh Pdf disini >>> (3.6 MB) Alquran ciptaan dan konservasi_Ver 2
Unduh Powerpoint Presentation disini